5 tags
Double Standards
A double standard is the application of different sets of principles for similar situations, or two different people in the same situation. A double standard may take the form of an instance in which certain concepts (often, for example, a word, phrase, social norm, or rule) are perceived as acceptable to be applied by one group of people, but are considered unacceptable—taboo—when applied by...
Forgiveness - Ode to Mother Teresa
"People are often unreasonable and self centered. Forgive them anyway. If you are kind, people may accuse you of ulterior motives. Be kind anyway. If you are honest, people may cheat you. Be honest anyway. If you find happiness, people may be jealous. Be happy anyway. The good you do today may be forgotten tomorrow. Do good anyway. Give the world the best you have and it may never be enough....
8 tags
Accept it, or Reject it.
Someone asked me to shoot an event for them yesterday. I was like AWESOME! I told them what would be included in my package, and then I told them what my price was. They were like "WHAT?…THAT'S TOO HIGH" and tried to convince me to lower it. I told them that unfortunately, I would not be lowering my price. Then they stated that I wasn't even an established...
10 tags
RAW
I AM OFFICIALLY A PHILADELPHIA RAW ARTIST! I GOT A CALL LAST NIGHT INFORMING ME THAT I WILL BE SHOWCASING MY "NEW YORK IN TECHNICOLOR" PROJECT FEBRUARY 28TH AT 2013's 1ST RAW ARTIST SHOWCASE AT LIT BAR (460 N. 2ND ST). I'LL BEGIN SELLING TICKETS FOR $15 STARTING LATER ON TODAY. WORDS CAN'T DESCRIBE HOW EXCITED I AM…THIS WAS ONE OF MY GOALS AS A...
11 tags
Revival
In order to become your best, its always good to learn from the greats. Yesterday, i had the opportunity to view the "Faking it: Manipulated Photography before Photoshop" exhibit at the Metropolitan Museum of Art in New York. Some of the basic things we do today in modern photography used to require much skill, patience, and dedication. I am very grateful and was truly inspired by The...
11 tags
10 tags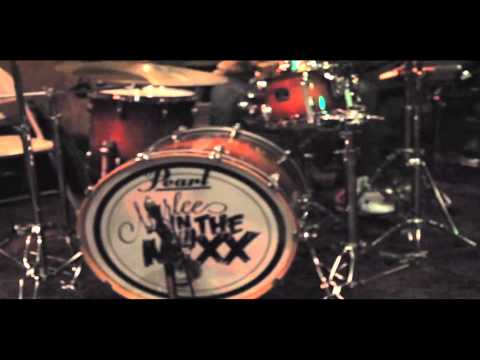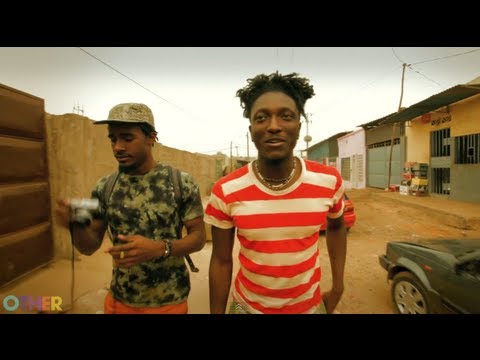 7 tags
Prayers To Sandy Hook Elementary, Prayers To All
I'm deeply hurt by what has transpired at Sandy Hook Elementary School. Those were innocent children, parents, sisters, aunts, and grand mothers that were murdered. I know their families will have an extremely hard time coping their losses for the holidays. I'm also troubled by the fact that people are complaining that the news is showing something like this and people are being...
15 tags
16 tags
5 tags
9 tags
Go With Your Gut
This past Saturday evening I shot at the launch event for "Gallery Life" clothing. Gallery life is a art inspired brand with most of their pieces being created from original artwork by Saladeen Art (one of the artists behind "Miskeen Originals") . The brand was created to inspire artists from all walks of life and create a venue for them to highlight their talent…but...
9 tags
7 tags
Thanksgiving's Love
I honestly can say that I literally LOVE Thanksgiving. Not for the fact that pretty much everyone you know cooks a shitload of food…or for the fact that the food is really good…or the fact that….well just think of anything that deals with food lol. I love Thanksgiving because out of 365 (1/4) days there is one where your family gets together…and at least attempts to love...
15 tags
7 tags
Story Of The Day: Interactions
I'm in McDonalds sucking up their wifi (as I do every day) and a ton of kids come in. They were very loud, arguing cursing, fighting, etc. I'm sitting down, grooving to some tunes and one of them walks up to me and asks me why I'm so quiet and said that I looked peaceful. Then he goes on to say, he notices that I'm in McDonalds EVERY day and that he remembered me because of...
9 tags
1 tag
4 tags
Progression Is The Weapon
I became interested in being a photographer in the summer of 2008. Despite not having a camera of my own, I still spent hours, days, weeks, even months at a time going online and learning random things like what Range, Metering, ISO, F-stop, and stuff was. Funny thing is, even though I knew a crapload about cameras…i still didnt have my own lol. In March 2012, I bought my first camera, and I...
8 tags
12 tags
12 tags
7 tags
Kendrick Lamar - "Sing About Me, I'm Dying Of...
When the lights shut off And its my turn to settle down My main concern Promise that you will sing about me Promise that you will sing about me I said when the lights shut off And its my turn to settle down My main concern Promise that you will sing about me Promise that you will sing about me I woke up this morning and figured I'd call you In case I'm not here tomorrow I'm hoping that...
9 tags
11 tags
Getting Old
Growing up. Me and my step father never really had a good relationship. Yeah, we may have smiled on the outside…but at home there was a huge struggle. We argued, we fought, yelled, tussled…the list goes on. At one point…I actually hated him because of all of the things he did. I'm not really going to discuss everything that happened, but I will say this…he hurt my...
11 tags
Clouded Mind
One thing you will always know about artists…whether they are painters, singers, songwriters, poets, photographers, producers, etc…is that their emotions play a huge role in their work. Most of the time, subconsciously we express ourselves throughout what we create. For a while now…well since my birthday lol I've decided to do a little self improvement. Often, I find myself...
14 tags
4 tags
6 tags
4 tags
Thought's before my birthday.
For the last week or so I've been staying at my daughters grand parents house in Chambersburg, PA. Within the time here I've been learning a lot about what a real family is… Growing up, I never really had a consistent father figure. The one that I had (my step dad) was in and out of jail and when he came back we never really got along. These past couple of days I've had...
5 tags
10 tags
Success?...Yeah
Since March 15th I woke up each morning and said that I would give this photography thing my all. Tons of days spent with no sleep, tons of things learned, tons of money spent, tons of wins, but a lot more loses. There has been plenty of times when I just wanted to quit, but each time I did…I went even harder. I've had a great experience along this short journey. I've shot some...
10 tags
"Juke Box Love Song" by Langston Hughes
I could take the Harlem night and wrap around you, Take the neon lights and make a crown, Take the Lenox Avenue busses, Taxis, subways, And for your love song tone their rumble down. Take Harlem's heartbeat, Make a drumbeat, Put it on a record, let it whirl, And while we listen to it play, Dance with you till day— Dance with you, my sweet brown Harlem girl
11 tags
11 tags
5 tags
This Summer
…Was amazing. I did sooo much traveling, sooo much shooting, and sooo much growing. A majority of my life was spent in Philly. I never really did too much…kind of always stayed inside because I was just weird and quiet lol. I've always wanted to go to concerts…this summer, not only did I go to like 20….but I also was press! I've always wanted to do a day trip...